All the Latest from Blue Eucy
A product launch, construction underway and our first media appearance!
It is hard to believe we only started our Blue Eucy journey just a short time ago! We are really proud of how much we have learned and how far we've come in that time. A lot has been happening down on the Blue Eucy farm these last few months and we are thrilled to share the latest news with you all.
Firstly, we are super excited to have finally launched with our very first ever batch of Blue Eucy Blue Gum Eucalyptus Oil. We went live with our brand-new website and product launch on the first day of winter here in Australia and were overjoyed with the initial response and feedback we have received from those who have already purchased a bottle of first-harvest Blue Gum.
"The best eucalyptus essential oil! This essential oil will put other high grade and expensive essential oils on your shelf to shame. It's fresh and crisp aroma will take you straight to the bush where it was grown. To earth, to ground. To bring you home. Cannot recommend highly enough."
Danielle Joan Pollock
Chief Yogi & Director, Radiant Sol Yoga
Every batch of Blue Gum Eucalyptus Oil is unique and quite exclusive, since we can only produce a very small amount of oil at a time. Every bottle is sent out with a handwritten label with the batch and bottle number. And customers love the personalised feel this gives to our product!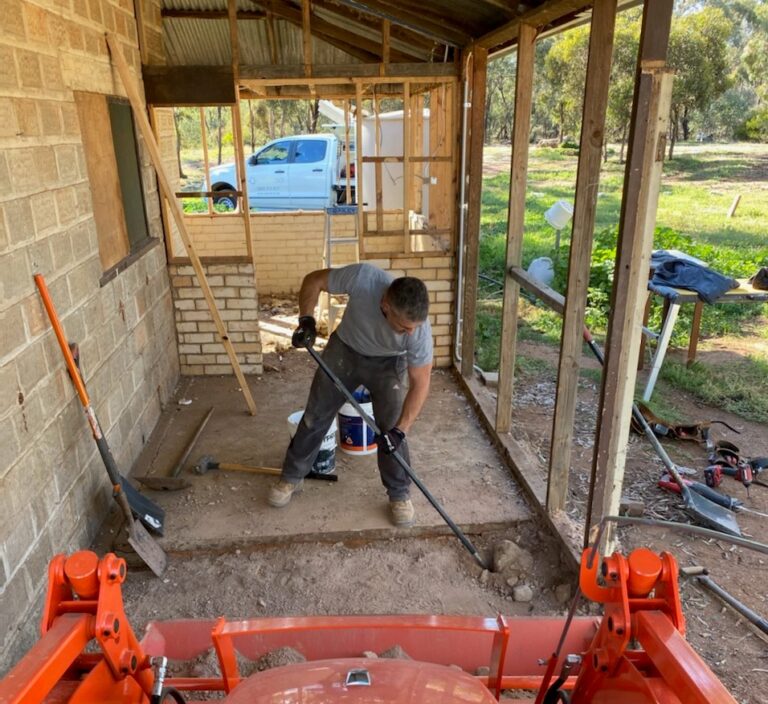 New Picking & Distilling Room
The Blue Eucy team has also been busy getting our new picking and distilling room ready. We need the extra space for our two new stills which will be arriving soon. This will allow us to start experimenting with the other species of eucalypts on the farm – so that in the future customers will be able to choose from our single origin range, or sample unique blends. We're really looking forward to creating seasonal scents and seeing what kind of magic we can work with our three distinct species of eucalypts.
Blue Eucy's Name in Lights!
Well, not quite. However, having only recently made the tree-change from Melbourne to the Loddon Valley we were delighted to be featured in the local newspaper, the Loddon Herald. Journalist and photographer Chris Earl came out to the Blue Eucy farm to learn about the story behind Blue Eucy and the process behind our handcrafted essential oils. It was a pleasure to share the series of 'wonderful accidents' that led to Blue Eucy Pure Australian Oils and we're very grateful to Chris and to the local community in general for being so welcoming! It's inspiring to see the work of small local producers in and around Bendigo and the Loddon Valley and we're proud to be part of that community.
You can read the full article here.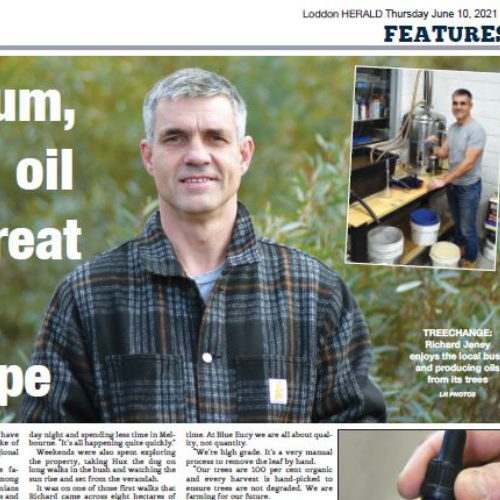 If you'd like to see all of the latest from the Blue Eucy team (not to mention some very cute photos of Hux) you can follow us on Facebook or Instagram.